DJ&Co. has been providing merger and acquisition advice to clients internationally for over twenty years.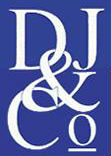 About DJ & Co
Dunn Johnston & Company, Inc. was founded in 1993 in Rye, NY. Today, with offices in North America and the U.K., we provide merger and acquisition services to middle market companies in the aerospace, defense, electronics, engineering and related industries. Our Managing Directors have over 80 years combined experience in the M & A advisory arena, including relevant experience in commercial and investment banking in some of the world's largest and prominent financial institutions. Our partners' background is truly international, and includes career posts in the U.S., Europe, Asia, and Latin America. We not only speak Spanish, French, German, Italian and Japanese in addition to English, but we also speak the language of the industries we serve.
We have advised our clients in either the sale or purchase of over sixty businesses over a period of twenty years. Our clients have included public and family owned industrial and service companies, as well as private equity groups and entrepreneurs. Whether you are seeking a buyer for all or part of your business; or if you are seeking to expand through acquisition, we can help identify and negotiate a transaction that satisfies your business objectives.
Where your company is contemplating a strategic merger or acquisition particularly one involving a cross border transaction, DJ&Co. is ideally positioned to support successful completion of the process, providing professional advice in the areas of commercial fit, valuation and management integration. The partners of DJ&Co. have transactional experience in over 30 countries and are consequently able to combine knowledge of local business environments with the requisite financial and regulatory framework.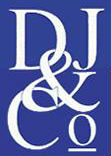 Advisory Services
Selling a Business
There are a variety of ways to sell a business and meet client objectives. These range from a formal auction with the aim of maximizing price, to a one-on-one negotiation with a sole buyer where the objective may be to close a transaction quickly or to find a new home for an unwanted business while preserving the best interests of that business's employees. Whatever the objective, DJ&Co. works with the client to gain a full understanding of strategic requirements and formulate a process that achieves client objectives in the most expeditious manner. DJ&Co.'s professionals manage the entire process, supplementing the client's in-house staff, particularly where there is lack of familiarity or inability to address potential buyers in a foreign market. To the extent required, DJ&Co. manages all aspects of the sale process, negotiating with potential buyers and their advisors, and securing a transaction which closes on the best terms for the client.
DJ&Co. has extensive experience in selling businesses in many parts of the world, especially in the United States and Europe. We look forward to putting this experience to work for you.
Buying a Business
Buying a business and making it a success is more often than not, fraught with issues and problems. This is especially true in an initial venture into a foreign market. DJ&Co. helps clients identify attractive acquisition candidates by undertaking detailed search work in a particular industry or sector by using our extensive contacts in the relevant industry and the banking and advisory arena that serves it. Through its expert professional advice, our firm also enables clients to better understand the local environment, and helps steer them around the many barriers they encounter.
DJ&Co. manages all aspects of the process including evaluating candidates, helping to understand the valuation parameters in the applicable markets, and dealing with other professional advisors who may be conducting accounting, environmental, human resource, legal or other due diligence. The firm can also help in evaluating the financial impact of the acquisition, and if required, aid in seeking capital to effect the transaction.
Leveraged Transactions
DJ&Co.'s Managing Directors have not only had many years advising clients in the M&A sector, but also have experience as senior corporate lending officers in some of the largest global banks, including Citicorp and HSBC. This deep experience enables us to help our clients better assess the lender's perspective when seeking to finance a transaction. Our firm maintains regular contact with many senior and mezzanine debt providers, affording clients an up-to-date view of what is available in the market place. Our firm has contacts with a broad base of private equity investors, particularly in the United States and Europe, and is consequently able to access sources of equity to help clients get deals closed. In this context DJ&Co. maintains a proprietary database of the acquisition criteria of more than 3000 PE firms.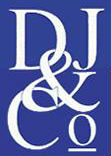 Team
Ian P. Dunn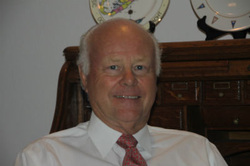 Ian is one of the founding principals of DJ&Co. As such, he is involved in the oversight of all aspects of the company's business.
Prior to founding the company, he was President of Samuel Montagu Inc., the U.S. subsidiary of Samuel Montagu & Company Ltd. of which he was also a director. He was also a member of the Executive Committee of the US operations of Midland Bank plc, in turn, also a subsidiary of the Hongkong Bank Group. At Samuel Montagu he was responsible for all U.S. corporate finance activities which were primarily providing merger and acquisition advice to European companies investing the the U.S. and to U.S. corporations investing in Europe, but also included arranging finance, advising on restructurings and arranging leveraged transactions. He also had responsibility for managing the firm's Latin American corporate finance advisory business, which he founded.
Prior to joining Samuel Montagu in 1985, Mr. Dunn was a Vice President with Citicorp which he joined from business school in 1973. At Citicorp he had seven years of lending experience in the U.K. and the U.S. in a wide variety of industries including real estate and dealing with multinationals in the oil sector and other industries. During this time he established the "European Desk" for the bank in N.Y. and subsequently joined Citicorp Investment Bank where he spent 6 years serving the M&A needs of its European clients in the U.S. and Canada. From 1965 to 1972 Mr. Dunn worked in the chemical and textile industries in the U.K., the U.S. and Italy and held a number of positions in research and development, sales and marketing.
Mr. Dunn received his primary education in the U.K. and in the U.S., before attending Kings College, University of Durham where he received a B.Sc. degree in physics and chemistry. In 1972 he received an M.Sc degree in management and business studies from the University of Warwick. He is proficient but not fluent, in Italian, French, German and Spanish.
Mr. Dunn, who was born in the U.K., is a naturalized American citizen and lives in Naples, FL. He has three children. His non-business interests include golf, all water sports, especially sailing and flying light aircraft.
Michael J. Wellman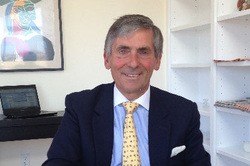 Michael started his banking career at Citibank/Citicorp in 1973 and held a number of positions at the company until 1982.
During this time he worked in the International Banking Group's financial control division in New York, subsequently moving to London where he served as an Executive Director at Citicorp International Bank, expanding its syndicated and project finance activities in Europe and Africa until 1978. Michael then set up and ran Citicorp's investment banking office in Tokyo, transferring subsequently to Buenos Aires before leaving the Bank.
He subsequently worked over the next 16 years in a number of other major financial institutions including Bank of America, where his remit included overseeing capital market issues for government and corporate borrowers in Europe and the Gulf region. After his time at B of A, he successively worked at Schroders and Bear Stearns, where his responsibilities included Equity Capital Markets, M&A, and Investment Banking operations in London. In 1998 Michael was recruited by the Industrial Bank of Japan, where he spent seven years expanding and managing several of the bank's European Investment Banking activities.
As a result of this career history, he has a comprehensive knowledge of regulatory and accounting environments across a broad range of geographies in the U.S., Europe, and Asia. Michael speaks fluent French, Italian and Spanish, and some Japanese. He has been a Managing Director of Dunn Johnston since 2008.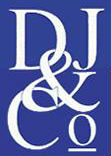 Contact Us
Ian P. Dunn, Managing Director
Dunn Johnston & Company, Inc.
7156 Lemuria Circle
Suite 1402
Naples, FL 34109
U.S.A.
+1 914 673 3356
Michael J. Wellman, Managing Director
Dunn Johnston & Company, Inc.
158 Buckingham Palace Road
London
SW1W 9TR
United Kingdom
+44 7710 597386